Phyllis Cook Harman died February 10, 2021
Kenny Bowers died November 18, 2020
John Finley died August 6, 2020
Please click on the Archives link for previous events.
#################
WE EXPECT TO HAVE THE REUNION NEXT YEAR AROUND MID APRIL
We had a great turnout at the February 5th meeting.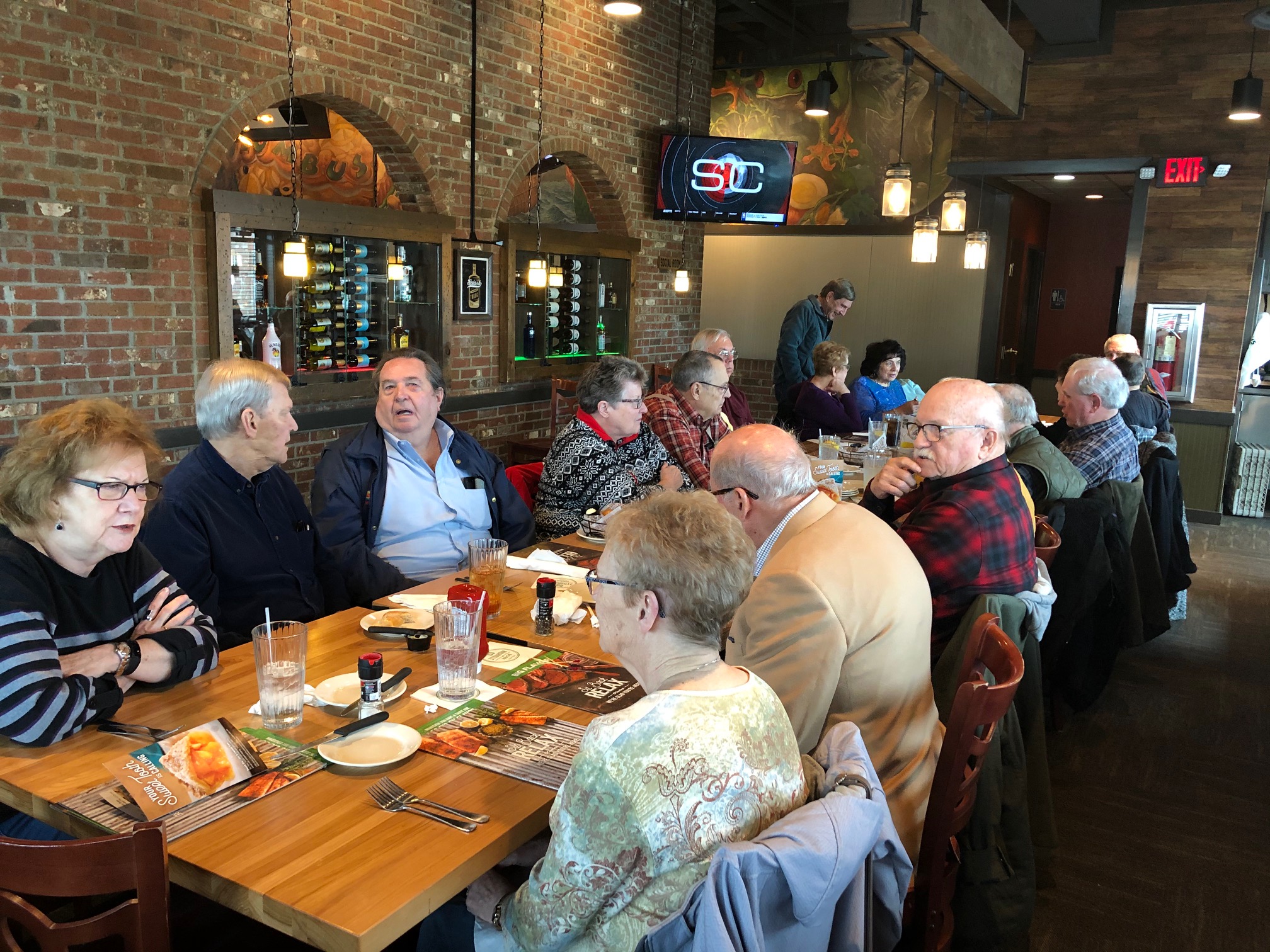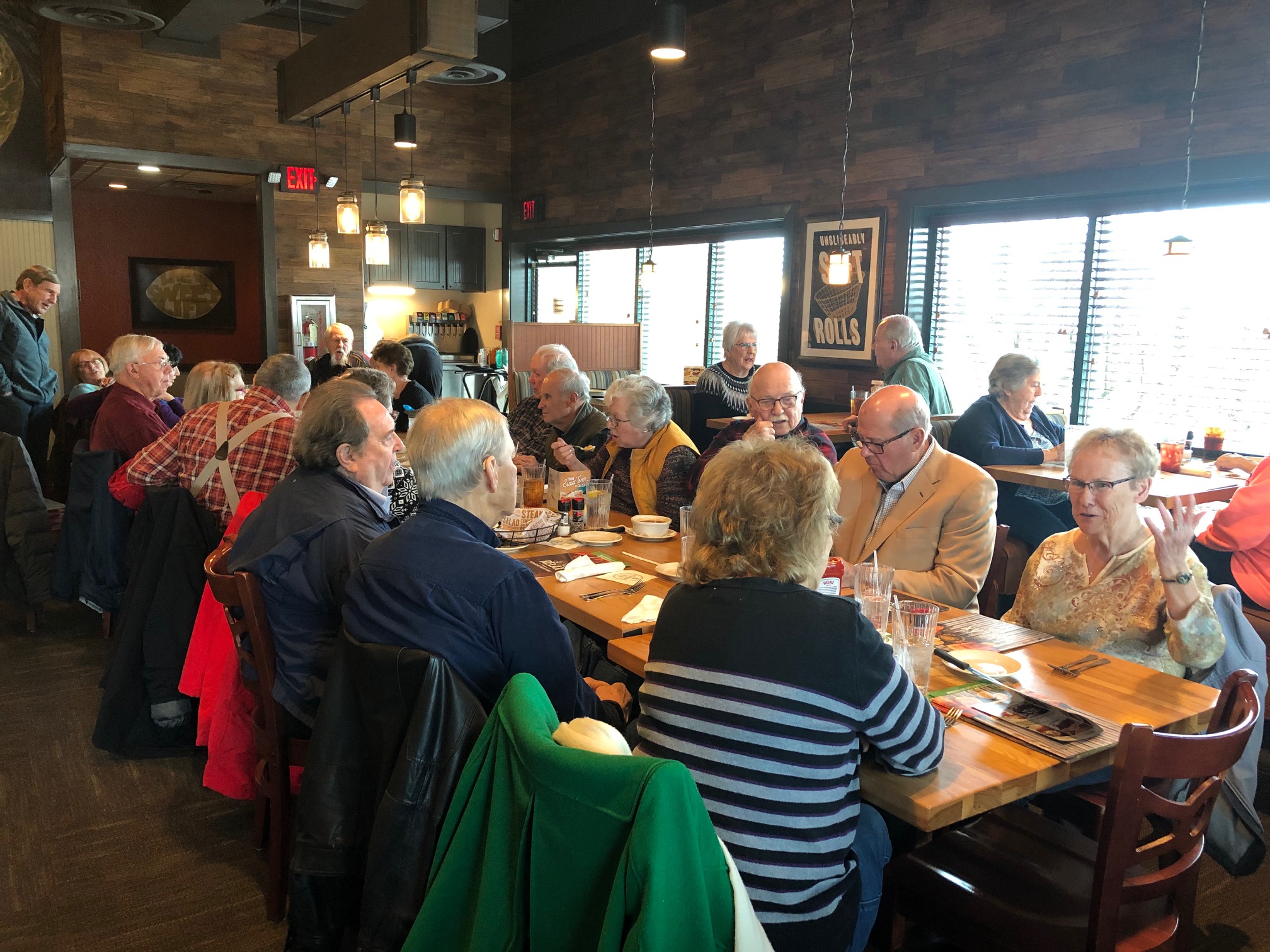 REUNION LIKELY TO BE IS CANCELED
Plans for our 60th reunion are moving along. It will be held Saturday, October 3, 2020 at the Elks Club, 2140 Sonora Dr, Grove City. This is the same location as the last reunion. Directions.
#############################
We had a planning and social meeting at 12:00 noon, on Wednesday, Feb 5, 2020 at O'Charleys restaurant 1650 Georgesville Square Dr, Columbus, OH 43228 just off Georgesville Rd in the Columbus Georgesville Square center. Directions.
##################
The 55th has come and gone
As the younger folks might say "Reunion weekend was Way Cool"!!!
Friday night, 35 plus members attended the tailgate party and saw the Grove City High
School band put on a fabulous display. They performed their famous Script Dawg for the faithfuls.
Saturday night, 95+ folks attended the banquet. Our honorary class member and teacher Jim Lester gave a rousing talk reminding us that we were juniors when he began teaching. Seems as how he thinks we prepared him for all of the things that can go wrong with students. Seriously, Jim is a favorite of the class of 60 and has been an inspiration to all of us. Mayor Ike Stage a classmate slightly behind our class gave a nice talk and proclaimed our entire class honorary citizens of Grove City - although there was some talk about paying taxes as well. Again seriously we have been privileged to have Ike attend our festivities. Ike has done great things for Grove City.
Sunday morning, about 35 stalwarts assembled at the Golden Corral for yet another couple of hours of visiting and story telling. It was clear no one wanted to leave and a great time was had by all.
#####################################
Recently Deceased
Donna Devore Bowersmith died June 22, 2012
Paul Freshour died June 28, 2012
Patti Perkins Nelson died April 23, 2012 Class of 1961
Ralph Hudson (former teacher age 90) died August 7, 2014
- - - - - - - - - - - - - - - - - - - -